Express logistics efficient sorting, NORCO can provide automatic sorting robots dedicated computer hardware
In recent years, express logistics industry in our country is trying to shift from labor-intensive to technology-intensive, actively introduce all kinds of advanced technology and equipment automation, intelligent direction development, the demand for warehousing logistics robot is also heightening.!
01
NORCO understand, warehousing logistics robot in intelligent storage aspects mainly has six scenarios, storage, access, picking, packing, sorting and outbound. Corresponding chosen scenario of automatic sorting robots as a new type of automatic sorting technology, compared with the traditional way of manual sorting and cross with sorting machine in the system flexibility, easy extensibility have an advantage more, working efficiency, etc, can satisfy the present express logistics customers efficient, more accurate sorting requirements, therefore attracted a lot of science and technology enterprises, electricity giant bibcock and express significantly overweight, showing a good development momentum.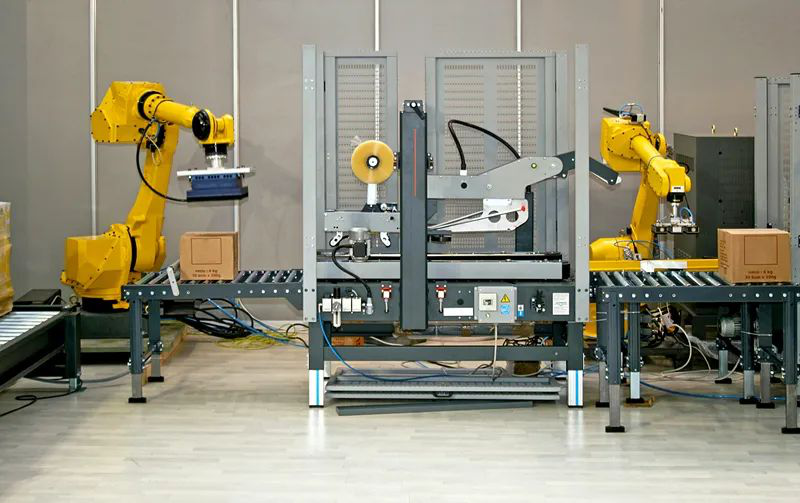 Image: thousands of grid (if the infringement please contact delete)
Automatic sorting robots, is a kind of with the sensor, lens and electron optical system of the robot, in under the control of industrial computer system support manual keyboard input information sorting and speech recognition way, using industrial camera fast reading code function can be smart to identify the goods or express packages, quickly complete code and bearing, drive mechanical arm finally realize 24-hour, precise and efficient sorting of goods, to improve the express logistics industry automation, intelligent operation management plays an important role.
NORCO thought, with the aid of wisdom logistics dongfeng, automatic sorting robots to apply in more products in the industry environment to realize the ground. In the process, industry manufacturers to hardware platform of automatic sorting robot system stability, scalability, etc. Put forward higher requirements.
02
NORCO is the domestic well-known professional provider of embedded computer products, industry for many years deep, built the X86 architecture and two mature ARM architecture, including computer interface card, quasi system/machine and tablet computer products, supply chain, to support intelligent robots, industrial automation, machine vision is widely used in the field of industry.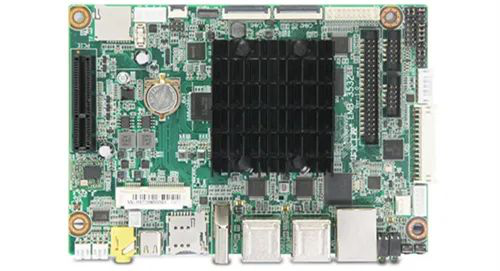 EMB - 3532, is based on Rockchip NORCO RK3399 Pro processors to build a 3.5 -inch motherboard. Product support Mali - T860 @ MP4 GPU, onboard LPDDR3 memory, support for eMMC, TF, support a high frequency of graphic data collection, analysis, processing and storage; Support HDMI + MIPI display interface, support high resolution; Provide high-performance gigabit front-end ports, onboard Wifi, onboard bluetooth, support 4 g module, with flexible network application environment; Provide a serial port, USB, GPIO, LED, I/O functions such as SPI interface, support the Mini - PCIe extensions, can meet the demand of various ancillary access; Support watchdog function, support Android, Linux operating system, high stability and high extensibility.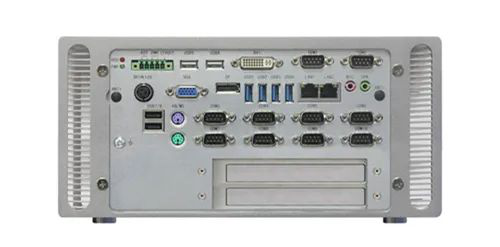 BIS-6920H, NORCO is based on the Intel Core i3 i5/6/7 generation i7 processor make ice fins fan system. Products integrated graphics control CPU, onboard DDR4 memory, support for SATA storage; Support + DVI/HDMI + DP display interface, VGA support independent double show; Provide a rich a serial port, USB, LAN, Mini - PCIe extension interface I/O functions such as interface; The NORCO patented new ice wing shape structure, fanless design, low power consumption, energy conservation and environmental protection; Seismic dustproof machine, high temperature resistance, good low temperature resistance, strong adaptability to environment; External power adapter, supporting the desktop or wall-mounted installation, easy to use, easy to maintain.
At present, the automatic sorting robot has become an important tool to express logistics batch intelligent transformation. NORCO layout wisdom logistics industry actively, the future will also introduce more high quality, high performance embedded computer products, provide hardware power to express logistics efficient sorting, etc.