NORCO | making full use of the advantages of industrial computer hardware and power unmanned aerial vehicle (uav) power line safety inspection
Inspection work is an important basis of guarantee the electric power line and stable operation, and unmanned aerial vehicle (uav) inspection as a new rise of inspection technology in the information age, it not only can significantly improve the efficiency of inspection and checking the quality, and is not affected by environmental factors, which can effectively reduce the risk of manual inspection, so the development momentum, the market prospects look good.

01、Unmanned aerial vehicle (uav) power line safety inspection
我国幅员辽阔,地形复杂,在人口及城市规模不断扩大的背景下,电网规模也在迅速扩张,很多电力线路设置在环境恶劣的地区不仅日常运维工作艰难,且极易受到自然灾害的影响产生故障,传统人工巡检的方式不仅安全风险高、检测手段单一、且效率低下。在此情况下,日渐成熟的无人机技术开始被应用于电力线路巡检工作,凭借操作简单、高效率、高精度、全方位、高扩展等特点焕发出强大的生命力。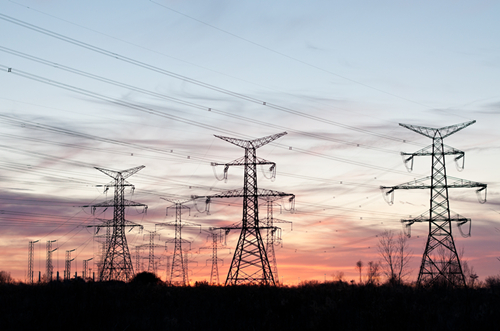 Image: thousands of grid (if the infringement please contact delete)
In unmanned aerial vehicle (uav) review of system design, combined with the electronic communications technology, radar positioning technology, image processing technology and computer analysis technology, etc., using electronic tablet and other intelligent remote control drones, display control device adopts the industrial computer hardware as its ground control system and flight control system of technology carrier, at the same time with high-performance sensors, high-definition network camera, etc., can complete daily inspection and grid of the power line of all-round real-time monitoring, video/image back in time, to provide comprehensive and accurate information for the inspection staff, ensuring the safety of power facilities.
NORCO think, unmanned aerial vehicle (uav) inspection has become the trend of the development of electric power line inspection work. The unmanned aerial vehicle (uav) inspection required video/image data acquisition, processing and storage, and other functions, as well as the system run efficiently and stably for a long time cannot leave the professional dependable, and perfect system of industrial control hardware platform support.
02、NORCO uav system hardware scheme
NORCO is well-known domestic supplier of industrial computer hardware, computer 20 years industry research and development and manufacturing, with X86 architecture and two mature industrial product supply chain, the ARM architecture, products related to computer interface card, embedded systems, industrial machine, tablet and high-definition network camera, etc., can satisfy customers more industry applications need.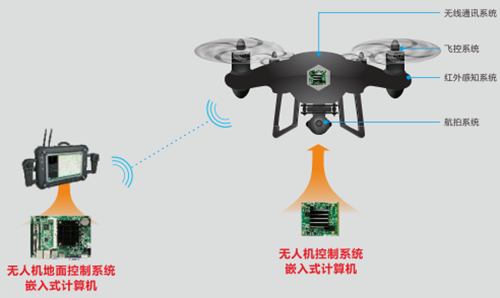 NORCO uav system hardware scheme
Around the unmanned aerial vehicle (uav) application, north China industrial control can provide based on Intel, NXP, Rockchip, Phytium, such as the diversification of the processor computer interface card scheme, including three inches board, four, five inches board, MITX motherboard, ATX motherboard, etc. Products with low power consumption, high performance processors, ram, support application algorithm and high-speed storage; Rich interface, support an LVDS/EDP display port, support independent double show, support gigabit Ethernet/WIFI / 3 g / 4 g networks, the onboard soundcard, supports dual channel 5 w power amplifier, can meet the demand of various ancillary access; High level of integration, AII In One design, support the PCIE card, graphics CARDS, acquisition card and various extensions, excellent performance.
To meet the demand of the application of uav image acquisition and processing, NORCO can also provide platform based on Hisilicon chipset vision to build a high-definition network camera. Products adopt Hisilicon heterogeneous multi-core processors, on-board memory, support TF card slot; The 30 FPS + 8 k @ 1080 p @ 30 FPS h. 265 Main10 codec, support high resolution, support multiple video stitching, with high quality ultra clear video decoding ability; Interface, rich, strong expansibility with industrial characteristics such as high reliability, high stability, strong environment adaptiveness.
In addition, NORCO also can provide professional products according to customer's actual application demand personalized custom services, fully meet the demand of the new era of information technology fast iterative higher.