NORCO | drops service launched unmanned, AI power intelligent transportation process speed up
Recently, drops travel open to the public for the first time in Shanghai unmanned service, in the process of the sampled driverless car, radar detection, automatic planning transportation routes, electronic screen real-time display driving state achieved, such as intelligent transportation process speed up.

01、The development of unmanned profiling
Rely on artificial intelligence, unmanned vision technology, radar, monitoring device, and the coordinated development of global positioning system (GPS). In the early 1980 s, domestic research began driverless cars, but because the technology is not mature, the limitations of a particular area, etc., our country commercial delayed arrival of driverless cars.
Thanks to the AI, the vigorous development of the computer vision technology, etc, the drops in Shanghai realize manned demonstrate application of the unmanned vehicle, associated with the earlier this year in guangzhou online Robotaxi (automated driving cab) operation service, and baidu launched Robotaxi service in changsha, NORCO believe unmanned has become a battleground travel platform, broad prospects.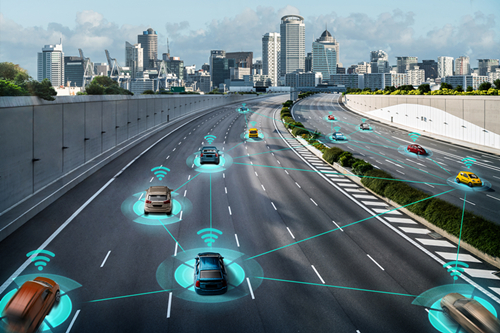 Image: thousands of grid (if the infringement please contact delete)
In drops the online service, unmanned vehicles in, after receiving orders from the user's travel then would immediately start the autopilot model, through the roof above the radar real-time to receive all kinds of transmission signal, a webcam real-time monitoring road conditions, can complete the automatic route planning, road conditions in electronic screen hd display, etc., facilitate the passengers real-time monitoring vehicle state. Even walking in the rain, the autopilot system technology such as computer algorithm can also be very good solve the problem of interference.
NORCO that drops the success of the automatic vehicle demonstration, is applied to traffic scene is the perfect application of AI. In automatic driving a car in the process of gradually into People's Daily life, NORCO series of high quality, high technology content of embedded computer hardware can be used in the automatic driving system, efforts to boost the acceleration of self-driving technology to the ground.
02、NORCO--products - automated driving field
Self-driving technology implementation, involving computer algorithms, artificial intelligence, automatic control technology. NORCO based on AI, big data, such as for industrial control products innovation, can provide including embedded motherboard, embedded system, ultra hd webcam, industrial tablet computer products, including power automatic intelligent operation of driving a car.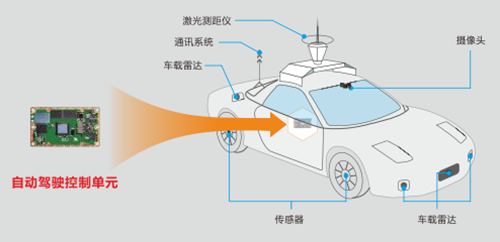 NORCO autopilot system block diagram
Based on autopilot system in the aspects of data processing and super calculate force application requirements, NORCO intelligent industrial control hardware support Intel celeron, pentium, CPU core series, support Marvell, Phytium, Hisilicon CPU, the kernel performance is strong, with low power consumption, high extension, industrial-grade universal application characteristics such as reliability, calculate force strong, support super-fast streaming real-time transmission and processing, stable performance.
Autopilot system based on real-time information sharing and hd display technology in aspects of demands, NORCO and various types of size industrial tablet can be used among them, multifunctional serial product design, and can meet the demand of various ancillary access, integration of a new generation of audio/video/image processing engine, support asynchronous synchronous multiple functions, support for multiple resolutions, panel high protection grade, antistatic, radiation protection, customer requirements can meet most of the industry.
Driverless cars will be the future development direction of vehicle types, unmanned technology is progress of our country. NORCO hold an indicator of times development, will also introduce more intelligent industrial control industry leading hardware, in order to satisfy the demands of the application of intelligent transportation industry clients.