Focus on | NORCO embedded quasi system power changsha high-tech zone illegal honking capture system officially launched
Recently, a new generation based on NORCO big wing "ice" structure of embedded system BIS-6660D, illegal motor vehicle horns capture system in changsha high-tech zone more important traffic intersection success online, boost changsha traffic police better punishing traffic chaos.

AI technology blessing, illegal honking paparazzi have tips!
NORCO, whistling to illegal "actions" in changsha for the traffic problem is dense pernicious disease focus on one of the important measures of the campaign.
The start of motor vehicle horns capture system, the use of advanced acoustic positioning technology and artificial intelligence technology, hardware devices, such as tie-in high-definition cameras and electronic display can be accurate to absorb illegal vehicle horns sound and license plate images, and real-time transmission to the master control computer system to save evidence and electronic display shows that the intelligent sirens sounded so as to realize the illegal punishment means.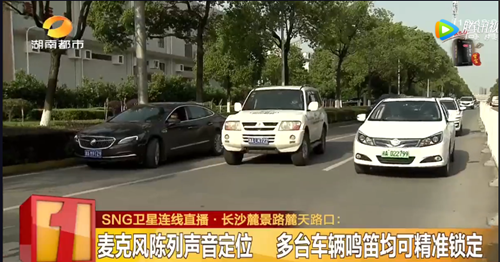 Illegal honking capture system practical application (image: network)
In illegal honking capture system starts, a car the flute by rapidly, but just after crossing, honking vehicle license plate is installed in the intersection of illegal motor vehicle horn pictures capture system, and displayed in the "illegal honking regulation" of electronic information screen, quick and accurate capture process. At present, the system startup is just a warning role, but for images and the audio and video can be automatically stored into the master control computer system, as the evidence of illegal punishment in the future······
NORCO that traffic intelligent society as an important component, is also one of the major markets of the application of industrial control products. The NORCO quasi - BIS-6660D system embedded in the illegal honking the successful application of capture system, but also the AI can assign industrial control equipment on the precision of the construction of the modern intelligent transportation.
NORCO hardware power, which has been applied successfully to the BIS-6660D!
BIS-6660D is NORCO to build a new generation of big wing "ice" structure of embedded system, support LGA1150 fourth generation Intel Haswell core i3 i5 / i7 intelligent processor, is the real solution without fan.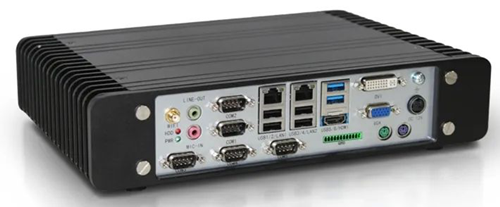 NORCO BIS-6660D Embedded barebone
It USES a new fan cooling structure, wide three-dimensional hard disk vibration and comprehensive reliability design, the aluminum chassis, compact structure, and adapt to bad working environment.
Product onboard high speed memory, providing DIMMIII memory slot, support WiFi and 3 g network expansion, support network wake-up function; Provides a SIM card slot within 1/2 plate (optional), support for 1 x VGA, DVI, 1 x 1 xhdmi display output, more show support independence, but also to provide users with rich powerful extension interface, can help users to realize the intelligent transportation, smart home, retail, IVI smart car infotainment systems, and other intelligent perfect application in the field of Internet of things.
It is reported that illegal honking subsequent capture system will also be geared to the needs of the government, the army camp, such as school closure, sensitive area sections are widely used. Taking market demand as the guidance, NORCO continuous product innovation, will also introduce more industry leader in the embedded computer products.