In the urban public security prevention and control, through the streets of the police car by AI fu can carry control, has been gradually upgraded to a collection of big data information collection, intelligent monitoring, intelligent identification technologies such as intelligent mobile platform for law enforcement, make the police actual combat ability.

01
Police intelligence car is based on data cloud center of police, to build a set of key information collection, the scene involving visual monitoring, as well as the risk early warning of public security, intelligent vehicle monitor system can be smart people oriented/vehicle/behavior such as capture and recognition, and the data collected information quickly than back to the third party platform, if the suspect/vehicle can be automatically collected early warning, make law enforcement perspective all nicked, can effectively improve the efficiency of a line of police work, to ensure the safety of city.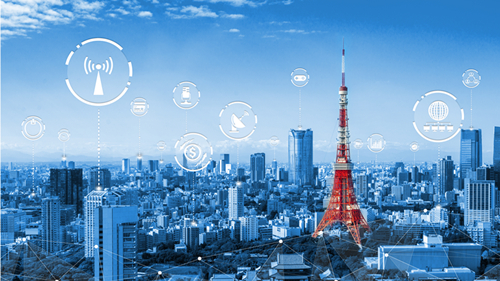 Image: thousands of grid (if the infringement please contact delete)
Now there is a power law enforcement police smart cars, case investigation, the key people in their daily patrol car/monitor, major events security, emergency event handling, and other widely used in the scene, also supports real-time visual/audio calls, remote positioning of a police, and other functions, convenience of police intelligence center on the visual terminal real-time watched the police car video, understand the situation and realize the remote operation and supervision of police, etc., with high intelligent degree, the sound/video/image decoding ability outstanding, emergency ChuTu ability, etc.
NORCO thought, based on the intelligent vehicle monitor system of police intelligence car is the inevitable development trend of escalation of police. As a AI mobile platform for law enforcement, its various intelligent function must have a high quality, high reliability, high performance of computer hardware as the technical carrier, to ensure the stable and efficient operation.
02
NORCO is a special computer industry leader, with a strong r&d team and profound technology accumulation deep industrial field for many years, and built the X86 and ARM two domestic independent controlled computer products supply chain, and can meet the application requirements of most industries customers.
NORCO can provide police intelligent car professional computer interface card. Product USES NXP, Intel, ZHAOXIN, Hisilicon different platforms such as intelligent core, on-board memory, a flexible collocation all sorts of function template, support rapid storage, application of force is powerful, with flexible network application environment; Support an LVDS + EDP direct drive LCD screen display, more explicit support independence, can achieve high end graphics and hd display; Rich function interface design, can meet the demand of various ancillary access; In strict accordance with the industrial standard, low power consumption, high reliability.
NORCO can provide special police smart car can be customized, touching LCD tablet production including increasing hardware, interface, customize various exterior structure and the screen size, etc. Products, such as panel IP65 protection class, using ultra-high resolution can touch LCD screen, anti-static, surge, anti-jamming and other technical characteristics; Supports a variety of digital signal input, support gigabit Ethernet/WIFI / 3 g / 4 g network application environment, support asynchronous synchronous show, more integrated ultra-high surd/video/image codec processing engine, support for human-computer interaction; With stable easy maintenance of Linux, the Android system, greatly enhance the scalability of the product.
Along with the social security consciousness enhancement, and artificial intelligence technology popularization, the police upgrade the function of the smart car continues. NORCO to market demand as the guide, continuous product innovation, to create a series of high quality, high performance intelligent industrial control hardware can be widely used in police, security equipment, intelligent car industry fields such as intelligent robot, intelligent bus-stop.