The outbreak era, our country's economic recovery momentum gradually strengthen, electric business platform and online consumer market demand continues to release, logistics business activities tend to be more active, big small and medium-sized logistics enterprises have increased business demand, "intelligent storage" has become the important precondition for development of logistics industry to increase production.

01、Intelligent storage network, intelligent
Intelligent storage is a link in the logistics process, is a three-dimensional shelf, storage yards, robot, for conveying system, information identification system, automatic control system, computer management system and other auxiliary equipment of intelligent systems. Based on the Internet, the artificial intelligence technology and other intelligent software and hardware of intensive application, has the economical use of land, reduce labor intensity, improve warehouse automation level and management level, and many other advantages, which can effectively improve the efficiency of logistics.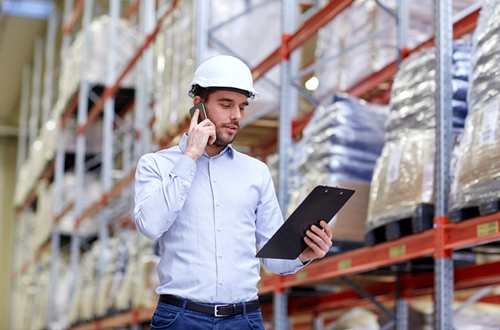 Image: thousands of grid (if the infringement please contact delete)
At present, including jingdong, ali, the domestic electricity companies such as motion and express giant enterprises have joined the "intelligent warehouse layout. Available on warehousing logistics center as the core of intelligence, intelligent robot technology items automatically receive, classification, extraction and packaging; Through intelligent scanner and intelligent detection equipment to complete the quality inspection of the goods and information scanning, records the product information, to ensure product quality. Through the computer management system of advanced communications, information technology, the Internet can also remote to coordinate all kinds of equipment movement of cargo loading and unloading and automatic operation, minimize human intervention, and realize intelligent control of warehouse management.
NORCO believe that intelligence is wisdom logistics logistics warehouse management system and intelligent manufacturing industry development is an important part of 4.0. In the related logistics enterprises implement the goods warehouse management in the process of digitalization and networking, the warehouse robot, computer management system and so on each link of intelligent must be intelligent industrial control hardware as its carrier, to support the efficient operation of the intelligent storage system.
02、NORCO intelligent storage system solutions
As a special computer industry leader, NORCO has been continuously broaden the application field of industrial control hardware, actively introduce artificial intelligence techniques, such as building a series of high quality, high performance embedded computer can provide central hardware support for intelligent warehouse management system.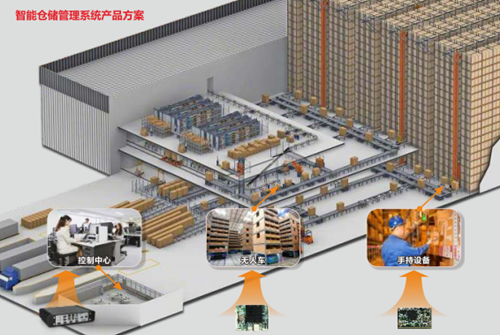 NORCO intelligent warehouse management system solutions
NORCO can provide intelligent warehouse management system for computer interface card, products based on customer actual application demand, flexible collocation NXP, ZHAOXIN, Hisilicon CPU series, series of Rockchip CPU, onboard 8/16/32/64/128 gb EMMC Flash, integrated 3 d graphic unit and 1080 p video encoding/decoding engine, support an LVDS + HDMI display, support synchronous asynchronous multiple functions, in strict accordance with the industrial standard, with low power consumption, high stability, high reliability, such as technical characteristics, equipment support 7 * 24 hours continuous running.
NORCO can provide intelligent warehouse management system for industrial machine industrial original machine (including 4 u, 4 u can type shelf industry machine, modular machine, universal industrial machine and standard industrial machine...), specially designed for industrial field. Products comply with EIARS - 310 - c standard, can choose industrial CPU card or commercial PC motherboard; USES positive pressure double ball fan design, excellent heat dissipation performance, high system stability; Multi-function interface design, can meet the demand of various ancillary access; Used drive frame shock design, the whole machine vibration resistance is strong, high compatibility; The whole machine internal line is concise, easy to remove the easy to maintain.
Is intelligent and information technology, the development trend of modern logistics "intelligent storage" is become one of the express logistics industry concentration of capital. NORCO, which is based on the market for independent innovation, whether computer board or system of the machine production, can provide customers with highly flexible and customized products and services.