NORCO | no supermarket, wuhan online, artificial intelligence, or gaining "new" retail boom
Recently, a special area supermarkets in wuhan vulcan hill hospital online business, not a clerk, customers buy the sweep yards that come, 24-hour uninterrupted service features, much attention has been paid to the retail concept to reviving public discussion upsurge.

01、There is no retail development profile
No retail is used the frontier technologies such as artificial intelligence, big data applications, as well as mobile payment and the integration of facilities. As early as 2016, Amazon's first unmanned experience shop Amazon Go for the opening, the rise of retail business in China has led to no one, to 2017 retail concept of "new". But due to lack of hemopoietic ability, high damage rate, short rise more than a year of no one supermarket and a large number of failures, cost and technology become the bottleneck of the unmanned retail development.
Affected by the epidemic, under the "no contact" demands, the ali group and 30 w once again went to the market no one supermarket, cause the public attention, to some extent, has been accepted by consumers.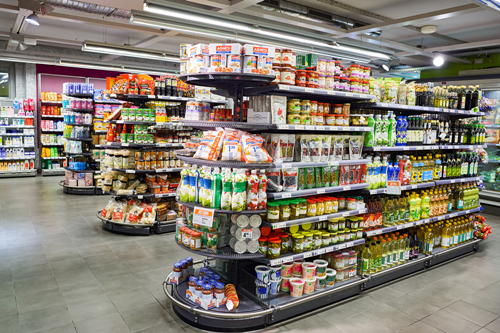 Image: thousands of grid (if the infringement please contact delete)

The on-line vulcan hill hospital no one supermarket from been instructed to build to finish only 24 hours, not the cashier, special container shipment, customer can choose items self-help, then phone code checkout to complete the whole process of purchase. In supermarket application scenario, unmanned and automation are the two main characteristics of the late and quick tally stocktaking system, all aspects of video monitoring system and the artificial intelligence system based on big data analytics to provide platform support, to form a comprehensive new retailers.
NORCO believes that change in information technology and artificial intelligence under the background of rapid development, the "new" retail or will become the future trend in a supermarket. In the process, will also be born more, such as intelligent container, shelves and other supporting equipment, automatic transport must have high reliability, high performance embedded computer hardware technology carrier.
02、NORCO - the "new" retail computer products
Intelligence to construct a "new" retail system, involves many things, new technologies, such as artificial intelligence and computer. NORCO in-depth learning of new technologies such as artificial intelligence, has including embedded computer motherboard, embedded system, perfect computer products including tablets can help nobody supermarket intelligent operation.
Intelligent operational system based on unmanned supermarket continuous operation conditions, NORCO many embedded computer main board USES the Intel, haisi intelligent core, etc. Products rich interface, high integration, onboard high speed processors, support high speed algorithm, in data processing has good performance, low power consumption, use cycle is long, stable performance.
Based on there is no supermarket in interactive applications of intelligent payments and other intelligent equipment requirements, NORCO abundant size optional industrial-grade tablet can provide hardware support for it. Product high resolution, and so, low power consumption, quality and reliable, and can be widely used in self-service vending machine, self-help cash register equipment, intelligent recognition system in the "new" retail equipment.
Since the outbreak, there is no retail has become one of people buy groceries channels. Carried out with 5G, the rise of artificial intelligence technology to drive no retail grow up. NORCO follow the market development needs, and can provide stable and reliable for the embedded computer platforms.