NORCO: systematic robot restaurant, AI technology leads the traditional catering change
Recently, the country garden real estate giants cross-border food industry, shaking hands with artificial intelligence and other high-tech to build the country's first robot restaurant in the system, AI technology revolution again discussion upsurge, also attracted a lot of intelligent computer industry enterprise, catering to the final topic of science and technology change life.
01
NORCO, country garden of the Chinese restaurant Foodom robot now in 46 kinds of robots, robot receptionists, bartender robot, Fried robot, cloud rail system...) as the core equipment of restaurant operations, and other customer service system and robot equipment scheduling system, support multiple order, pay mode, etc., in order to satisfy the demands of different scenarios restaurant job scheduling, realize visualization management of equipment through the man-machine collaboration and real-time interactive function, efficiency is much higher than the traditional pattern of catering.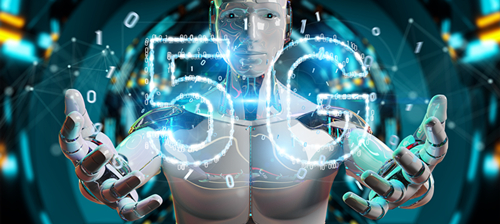 Image: thousands of grid (if the infringement please contact delete)
The guest walked into this robot restaurant, through a service robot navigation to the dining table, the use of mobile phones and order code, system through automatic sorting order instructions, again through the cloud cloud on the top of the rail system or ground robots accurate delivery, customer after a meal also can sweep code to pay the check. Overall, Internet, big data, Chinese restaurant, artificial intelligence technology in the integration of robot is using computer intelligence operations, unmanned automatic control and so on wide application of AI technology, using technology to subvert the traditional restaurant industry.
Nowadays, country garden thousand seal group has initially formed the robot restaurant chain system operation mode, all involved in a variety of embedded technology, computer technology, AI, etc. The coordinated development of diversified business. Restaurant in robot intelligence, standardization, automation of production process, NORCO also have many high quality, high extensibility can provide power for the computer hardware.
02
Service robots in the restaurant during operation, its main under the direction of computer input and output of multiple intelligent complete automatic control, such as the guide, dialogue, transportation, sorting, etc. To run in the robot control system, voice/face recognition module technology solutions, NORCO adopt new technologies, such as AI, computer, automation has been successfully listed many totipotency embedded computer.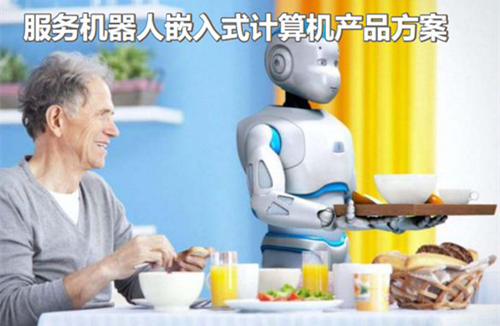 // NORCO embedded industrial motherboard product solutions
Based on Intel and NXP chipset, NORCO built many rich interface, low power consumption, high extension of embedded AI system board, embedded industry, etc. Products with neural network processing unit NPU, high-speed on-board memory, carrying the Android open source system, All In One design, support high speed algorithm, with a strong voice/video decoding ability, can meet the demand of robot application of AI.
// NORCO embedded AI system products
Facing the high-end applications in intelligent robots, NORCO create embedded barebone products more fanless design, heat dissipation performance and environmental adaptability, provide the seventh generation of graphics engine, hardware video acceleration, 4 k ultra hd display performance, a wide range of media codec library, with high performance, interface, rich and industrial characteristics such as high reliability, at present has been widely used in interactive client, kiosks, and many other industries.
Embedded computer system is intelligent robot to realize all kinds of AI technology as the important carrier of the power amplifier, NORCO to the quality first, there are many computer products can help realize unmanned operation robot restaurant, 24 hour operation, effectively reduce the manpower cost.