With medical wisdom | NORCO embedded computer application in minimally invasive surgery robot
With the advent of the era of intelligence, AI can assign one thousand frontier technologies such as the transformation and upgrading, any profession medical surgery industry is among them. Especially the appearance of surgery robot is very good to overcome the traditional surgical precision is poor, doctors, fatigue and lack of accuracy of the 3D view spot, market demand is increasing year by year.
1、Minimally invasive surgery robot market prospect
Minimally invasive surgery robot, which is dominated by the doctor machine auxiliary implement intelligent medical robot, mainly by mechanical arm, the doctor console, console, such as 3 d imaging system function units. Because of its high precision operation, high repeatability, high stability, etc, compared with traditional surgery can make more clear field, less traumatic area, improve the success rate of surgery. Therefore, minimally invasive surgery robot has been developed into the area of intelligent medical device market, provide development prospect extremely.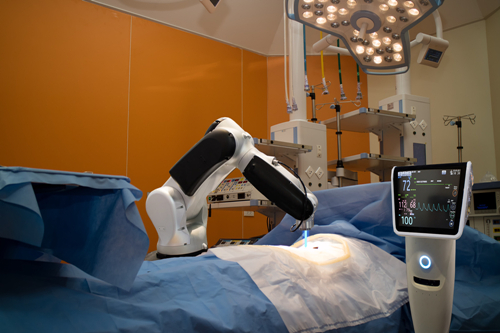 Image: thousands of grid (if the infringement please contact delete)
Based on the domestic leading technology, such as artificial intelligence, computer minimally invasive surgery robot has welcomed development boom, covering the cavity mirror, orthopedic, vascular involvement, natural orifices, and other medical areas. In the use of robots for minimally invasive surgery, the surgeon just sitting on the console by observing the high resolution display manipulation of the mechanical arm, can finish the whole operation process. In the process, in order to realize the accurate, intuitive, intelligent control effect, manufacturers tend to choose a higher quality and higher performance of industrial computer hardware as its main carrier technology.
NORCO think back China "smart" and wisdom medical accelerated construction opportunities, prospects for medical surgery robot. In domestic gradually realize domestic alternative surgical robot, entered the stage of rapid development in the process of NORCO have system perfect, professional and reliable industrial computer hardware for the escort.
2、NORCO intelligent industrial control hardware scheme
Around, high-end medical equipment field, in artificial intelligence and NORCO industrial application for many years industry experience, relying on its own strong r&d platform to build the X86 and ARM architecture two mature industrial product supply chain, can provide the boost required for minimally invasive surgery robot control system, embedded computer interface card registration system, industrial tablet PC industrial computer hardware support.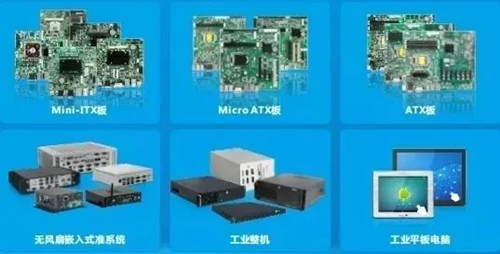 NORCO diversified industrial computer hardware solutions
NORCO can be dedicated to the industrial computer hardware technology of minimally invasive surgery robot features are as follows:
Support for multiple platforms low-power, high-performance processor
Product based on customer actual application requirements, support the Intel celeron, pentium, CPU core series, support Rockchip, Phytium, freescale series CPU , applied force strong, can be carried out according to different chipset platform differences intelligent function extension.
Support more upscale image processing and hd display
Products integrated 3D graphic unit and high-definition video/image codec engine, support VGA/LVDS+HDMI+CVBS multiple hd display output.
Rich I/O function interface design
A serial port, so product design, and support the audio input and output, support gigabit Ethernet/WIFI / 3G / 4G networks, with flexible network application environment, can meet a variety of peripheral access requirements.
Low power consumption, high reliability, high extension
Products in strict accordance with the industrial standard, good electromagnetic compatibility, high stability, high reliability, can support 7 * 24 hours non-stop operation; Support such as Linux operating system, easy maintenance, easy to operate.
……
Based on all kinds of good policy, improve technology level and the market demand, the surgical robot industry has entered a stage of rapid development in our country. NORCO insist on transformation and upgrading of industrial power power one thousand any profession, has multiple industries provide a highly flexible and customized products and service ability.