AI medical | NORCO China can provide medical image aided diagnosis system for computer
As the Internet, artificial intelligence, computer and other advanced technology rapid development, in-depth all walks of life wisdom in improving the efficiency of medical health system has excellent performance, accuracy and safety, in the present situation of medical, has a more broad market application prospect, the authors will be conducive to the medical service efficiency.
01
Video assisted diagnosis technology is one of the typical applications of artificial intelligence in the field of medical. As an important means of the auxiliary diagnosis of medical image interpretation of the need for a long time, professional experience and traditional reading tools can realize image rotating, length measurement, etc. To make a line the doctor read task, time is tight. And AI in such aspects as the image detection efficiency and precision of the outstanding ability, which can realize lesion recognition, information storage and data processing, quantitative intelligent functions such as density, reduce subjective factors bring misjudgement while effectively improve the diagnostic rate, increase efficiency of the hospital.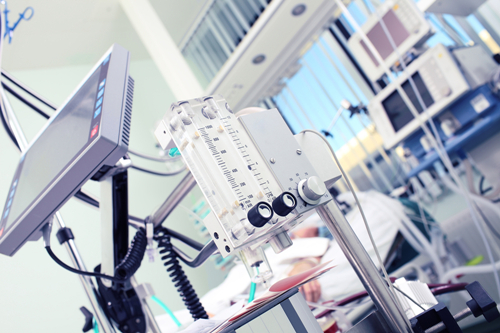 Image: thousands of grid (if the infringement please contact delete)
In the latest AI image aided diagnosis system design, is the deep learning model based on computer vision, data driven and other intelligent software and hardware to realize image information fast data acquisition, analysis and processing. System in the application of algorithm, accurate detection, data transfer dominates, etc, support image information across different devices, across departments, hospitals, cross-regional the full dimensions of the whole domain application and the view of anytime and anywhere, support 7 * 24 hours non-stop operation, support of multimedia information, according to the real-time response and ultra-high resolution for doctors to provide accurate detailed auxiliary diagnosis of image data, improve the efficiency of hospital, meet the needs of a growing number of patients.
NORCO China that AI image aided diagnosis system in the current market environment has significant intelligence technology advantage. Image data in its implementation in the process of information gathering and artificial intelligence diagnosis, must have a high quality, high performance of intelligent computer hardware to provide technical support, to ensure the steady running of the system equipment.
02
NORCO China is a special computer industry leader, based on artificial intelligence, machine vision, image processing and information processing technology in continuous product innovation, deep tillage in AI medical field for many years, built the X86 architecture and ARM architecture two independently controlled intelligent hardware control in the supply chain, can be dedicated to the AI images of auxiliary diagnosis system.
According to the actual application needs of customers of different industries, NORCO China scheme can provide a variety of computer interface card. Product support Intel celeron CPU, pentium, core series, support core micro series, freescale ARM CPU, integration of a new generation of audio/video/image processing engine that supports an LVDS/EDP direct drive LCD screen display, support asynchronous synchronous display function; Multi-function serial design, can meet the demand of various ancillary access; Windows, Linux system, with low power consumption, high reliability, high stability and universal application characteristics, customer requirements can meet most of the industry.
NORCO China can provide dedicated to diversification of AI image aided diagnosis system equipment system solutions, and various types of size of industrial production custom tablet. Products in strict accordance with the industrial standard building, seismic, dustproof, storm surge, the electromagnetic radiation shield design, integrated function of multi-serial port and display, so, it has strong applied computational power and data information processing ability, support for multiple input and output, with flexible network application environment, can be widely used in the AI medical information systems, image aided diagnosis system, visual monitoring system intelligent scenes.
Our country is in the midst of a tuyere, AI AI medical market scale rapid growth year by year, of which the position of the medical imaging is capital intensive. NORCO China hold an indicator of market development, will also introduce more computer industry leading products.