Domestic "core" product incoming | NORCO ATX motherboard industrial power wisdom financial ZHAOXIN first hand in hand
With 5G, artificial intelligence, Internet of things such as front, the evolution of information technology and mature, then generate interest bank of wisdom, intelligence, wisdom, financial terminals, and other business forms, for financial products and services to bring a new round of change.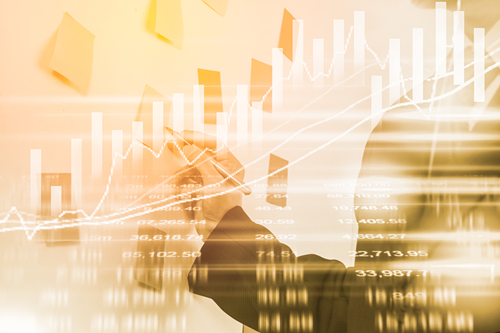 Image: thousands of grid (if the infringement please contact delete)
NORCO is a special computer industry leaders, industry for many years, following the iteration cycle computer products, with localization and application development as a starting point, based on ZHAOXIN domestic KX - 6000 processor makes ATX - 6981 industrial motherboard supports human-computer interaction, intelligent identification, deep learning and edge computing technology application, to provide intelligent financial platform construction is more secure, efficient and professional computer hardware support.

01//Completely self-independence of localization, research and development production
NORCO ATX - 6981 industrial motherboard is based on KaiXian, KX - 6000 Series developed support KX - U6780, KX - U6780A, KX - U6580, KX - 6640 - a, KX - 6640 ma processor, is a universal, the high quality of commonality g-kong motherboard.
Under the background of the grim situation of foreign trade, Shanghai ZHAOXIN completed at the end of last year, the development of the domestic high performance KX - 6000 series processors, eliminates the dependence on foreign X86, research and development of all test are completed independently by ZHAOXIN, using 16 nm technology, single chip integrated 8 processor core, take the lead in the CPU frequency on the key indicators of implementation the important breakthrough of 3.0 GHz.
NORCO is based on the chipset of creating new ATX motherboard industrial integration, high performance, not only in a foreign country for China continues to put pressure on, under the condition of the development of science and technology more wisdom domestic financial market competitive advantage.
02//Strong compatibility and data processing capacity
NORCO ATX-6981 Industrial motherboard
NORCO ATX - 6981 industrial motherboard support four dual channel DIMM slot, support DDRIV 2666 MHZ, the entire board of up to 64 gb, compatible ZHAOXIN KX series multiple processors, is a superior core compatibility ATX motherboard industry.
Products with high level of integration and design significantly reduce power consumption, support the fast algorithm, at the same time integrated graphics support accelerated 3 d graphics engine, Gao Qingliu media codec, guaranteeing the smooth transmission of video data, support financial platform in financial management, intelligent wisdom and regulatory aspects of digital technology upgrades.
03//The rich meet the demand of a variety of peripherals connected to expand interface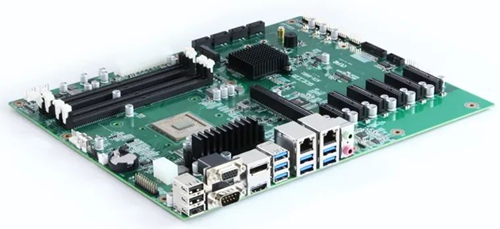 NORCO ATX-6981 Industrial motherboard
NORCO ATX - 6981 industrial motherboard is rich in interface design, and support a variety of display interface HDMI VGA + + DP, support 2 COM x (through an AFC - 385 - c and extend out eight COM), 7 x start, 2 x 10 x USB2.0, LAN, support 4 x SATA3.0, 1 x 1 x LPT, PS / 2, 2 xline out xmic + 2 + 1 in Line x + 1 in xamp, etc., can be used to access the camera, audio input/output, image acquisition card, etc.
Products strong extensibility, multi-core performance is strong, good stability, can be widely used in Internet of linked nodes, supports a variety of financial terminal equipment connected to wisdom, such as finance, investment, pay all kinds of financial activities provide hardware support.
With the changing of the modern production and living ways, timeliness, convenience, intelligent and customized financial services tend to be more popular with consumers. NORCO with times development trends, relying on powerful r&d team to continuous innovation, will also introduce more professional and efficient embedded computer products.