Fu can "think tank", NORCO embedded computer application in automatic production line
Influenced by artificial cost and technological change, most of the manual operation of mechanical manufacturing segment is replaced by greater flexibility of automatic production line, big data and computer, etc. New technology changes with each passing day, will inevitably promote the intelligent, automated process of mechanical manufacturing.

01
Automatic production line is to point to by automatic machine system, the implementation of production process in a highly intelligent production organization form. Automatic production technology is adopted to improve the production with high efficiency, high yield, stable technology advantages, which can effectively shorten the production cycle, reduce production cost, improve product quality, industry, agriculture, military and other fields is mechanical "think tank", the powerful measures to increase economic efficiency.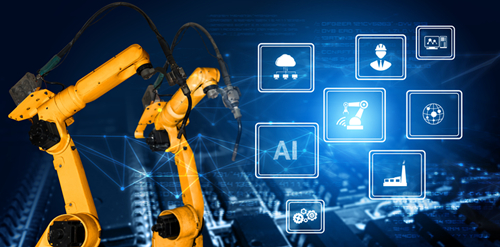 Image: thousands of grid (if the infringement please contact delete)
Automated production line in to continuous processing, processing object is usually composed of many sets of CNC machine assembly line, for a long time to keep the stable process, loading and unloading, inspection, etc. All automation equipment have a unified operating system, according to the process of artificial set, instead of the artificial physical labor and parts of mental work, most stable and efficient, so its application in mechanical manufacturing industry more and more widely.
NORCO thinks, automatic production line is nc machine tools and various types of industrial computer hardware using computer technology, big data, group technology and other combinations. The continuous, high efficiency, automatic operation environment, must have a high quality, high performance embedded computer platform for the escort. In the process, NORCO has perfect computer product solutions to all the power.
02
Automated production line is mainly composed of transmission system and control system. NORCO in-depth learning new technologies, such as large data, computer use the intelligence such as Intel, NXP, Rockchip "core", building a series of high standard, high performance embedded computer hardware can be applied to the automatic production line of transmission machine, the control system.
//NORCO embedded industrial motherboard product solutions
High reliability and high integration is embedded computer mainboard is applied to the first condition in automatic production line. NORCO dedicated to industrial automation of computer motherboard in strict accordance with the industrial standard, the onboard high speed processor, offers a variety of display interface, low power consumption, high extension, can meet the mechanical manufacturing in data transmission, the application requirement of information processing, etc.
//NORCO embedded system product solutions
As for harsh industrial operation environment of computer hardware, NORCO embedded system use no more fan ice wing structure, strong anti-interference ability, to adapt to wide temperature, can run for long periods in dust and high humidity environment. And rich in product interface, low power consumption, scalability, high reliability, for the vast majority of intelligent device and its control system to provide professional technical support in hardware.
Automated production line and rapid development, to improve the mechanical "think tank" made important role in the production efficiency and economic benefits. NORCO market-oriented, for industrial automation, robotics, many industry fields such as military equipment to provide professional and reliable embedded computer application platform.