NORCO: machine vision detection system based on industrial PC in the 3C electronic manufacturing application
Under the new era, the 3C electronic products such as mobile phone has become indispensable part of people's life, based on the public to product performance and quality of high pursuit, 3C electronic manufacturing industry gradually increase the application of machine vision detection.

01、3C electronics manufacturing machine vision detection demand is big
China is a manufacturing power, in the positive policy, technological progress and the market demand, driven by the 3C electronic industry in China, including communications, consumer electronics, laptops, computers, mobile phones, digital cameras, etc.) high speed development, has become one of important pillar industry in China. New product new technology constantly emerging, 3C electronic products market scale expands unceasingly, in order to effectively improve production capacity and product quality, machine vision equipment gradually take the place of human is widely used in the 3C electronic products manufacturing.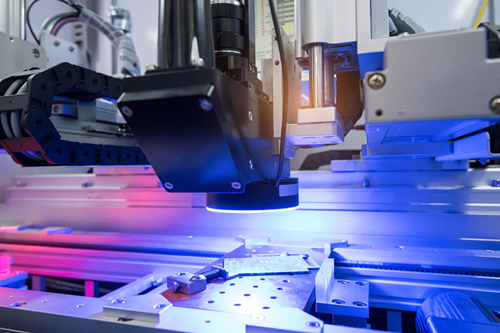 Image: thousands of grid (if the infringement please contact delete)
Specific view, machine vision systems in the 3C functional applications in the field of electronics manufacturing mainly four aspects: measurement, detection, identification and positioning. In the test, the highest demand for the application of machine vision technology, small to components such as capacitors, connectors, big to PC motherboard, product packaging, almost all can see the figure of machine vision system. Intelligent equipment such as machine vision through the guide the inspection robot for high precision positioning and motion control. Using intelligent control in hardware and image processing technology, etc., which can realize high efficient, accurate, fast, quality inspection, for the product structure characteristics and appearance shape, wear for rapid collection, identification and analysis, when bad phenomenon happened to respond immediately.
NORCO thinks, machine vision detection system is widely applied in the 3C electronic manufacturing, mainly thanks to its strong anti-interference ability, high precision, non-contact, and high efficiency, etc. And this a series of technical advantages, must be based on industrial control computer hardware support.
02、NORCO machine vision product solutions
NORCO is a special computer industry leader, is focused on the field of machine vision, relying on its own strong research and development platform, use the platform such as Intel, NXP, Rockchip, Freescale low-power, high-performance processor, build a diversified, industrial machine, computer interface card embedded systems such as industrial PC hardware, can help the machine vision system to realize high quality, high efficiency product testing.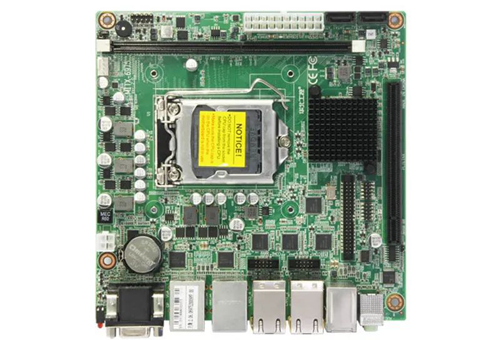 MITX - 6975 V2.0, NORCO based on Intel H110 the Mini ITX industrial motherboard chipset. Product support six/seven generation Intel Core i3 i5 / i7 processor, ram, maximum 16 gb capacity; Rich function interface design, double show, in support of the independent VGA + DP provides a Line out, the Line in (pin), MIC in; Support PCIE card, graphics CARDS, acquisition card, card and other extension; Has high performance, low power consumption and industrial-grade high reliability, can be widely for digital signage, kiosks, and industrial automation applications to provide perfect hardware solution.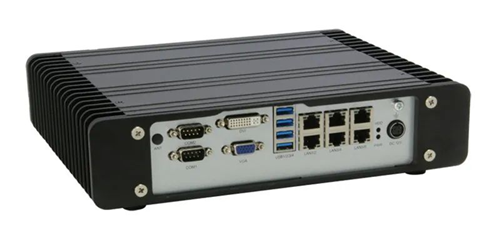 BIS-6660GL A10,NORCO based on Intel HM76 chipset ice so more embedded fin system. Product support Intel Socket G2 Mobile Sandy/Ivy Bridge i7 / i5 / i3 processor; On-board memory, maximum support 12 gb; So design more, support gigabit Ethernet/WIFI / 3G / 4G networks; Multi-serial port design, support VGA/DVI independent double show, support double high clear audio; Adopt NORCO new ice wing shape structure, fanless design, support and quick installation, earthquake dust, environmental adaptability is strong, can help users to realize in machine vision, intelligent industry, intelligent transportation, IVI smart car infotainment systems more perfect application in the field of industry.
Advances in technology, application of machine vision in the 3 c electronic manufacturing industry is also in deepening. NORCO cooperate with machine vision industry, can provide series of high integration, high quality, high performance machine vision field dedicated computer products meet most of the application of industry customer required.